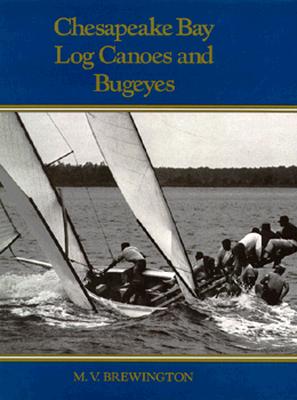 Stock Image
Author Name Brewington, Marion V.
Title Chesapeake Bay Log Canoes Part Two.....Plates
Binding Stapled Card Covers
Book Condition Very Good
Edition First American Edition
Size Oblong, Oversized
Publisher Newport News VA Mariners' Museum 1937
ISBN Number 0-87033-011-x / 9780870330117
Seller ID 081059
Minor wear to edges, corners bumped. Vertical crease to front cover. 25 pages of drawings. Tight, clean and unmarked.
More Description
Certain very distinctive sailing craft have been developed in the Chesapeake Bay area, and some, like the Baltimore clipper, have received a great deal of attention. Little note has been made, however, of other types of craft even though their utility and length of service have been considerably longer. This volume redresses that oversight.
Brewington traces the history of log canoes and bugeyes, and provides meticulous descriptions of the the hulls, rigging, fittings, and specialized equipment used on these unique Bay craft. The plates give lines and sail plans of more than a score of specific vessels.
CHESAPEAKE BAY MD VA HISTORY UNITED STATES STATE LOCAL
Price = 22.50 USD